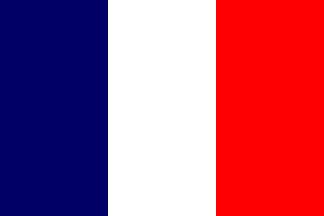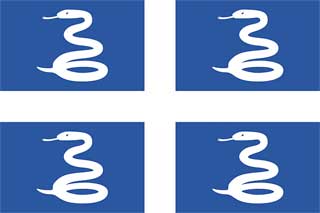 Ce qu'il éprouva en ce moment échappe à la langue humaine.

C'était Elle.

Quiconque a aimé sait tous les sens rayonnant que contiennent les quatre letters de ce mot: Elle.
What he felt at that moment is beyond human language.

It was She.

Whoever has loved understands all the radiant feelings that those three letter of the word engender: She.
Victoe Hugo, Les Miserables
Noteworthy
Alexandre Dumas, Le comte de Monte-Cristo
Victor Hugo, Les misérables
Alexis de Tocqueville, De la démocratie en Amérique
To read
Louis-Ferdinand Céline, Voyage au bout de la nuit; Guerre
René Descartes, Discours de la méthode
Alain-René Lesage, Gil Blas
Charles Augustin Sainte-Beuve, Port Royal
Alphonse de Lamartine, Graziella
Guillaume de Lorris & Jean de Meun, Roman de la Rose
Montesquieu, De l'esprit de lois
Abbé Prévost, Mémoires et aventures d'un homme de qualité qui s'est retiré du monde
Jean-Jacques Rousseau Émile, ou de l'éducation
Jacques-Henri Bernardin de Saint-Pierre, Paul et Virginie
Stendhal, Vie de Rossini
Alain Touraine, La société post-industrielle
Library
Jean-Paul Sartre, L'être et le néant
Claude Lévi-Strauss, Tristes Tropiques
Henri Bergson, Essai sur les données immédiates de la conscience
Charles Augustin Sainte-Beuve, Port-Royale
Émile Durkheim, Leçons de sociologie
Montesquieu, De l'esprit des lois
Alexis de Tocqueville, De la démocratie en Amérique
A.-J. Greimas, Dictionnaire de l'ancien français jusqu'au milieu du XIVe siècle
Jean-Paul Sartre, Qu'est-ce que la littérature?
Robert de Boron, Le roman du Graal
Joseph Bédier, editor, Le roman de Tristan et Iseut
Marguerite de Navarre, L'heptaméron
Michel de Montaigne, Les essais
Pierre Corneille, Le Cid
Madame de Lafayette, La princesse de Clèves
La Fontaine, Fables
Racine, Phèdre
Jean-François Regnard, Le joueur
Madame de Sévigné, Correspondance, tomes 1, 2
Pierre Beaumarchais, Le barbier de Séville
André Chénier, Poésies choisies
Choderlos de Laclos, Les liaisons dangereuses
Jean-Jacques Rousseau, Les confessions
Jean-Jacques Rousseau, Julie, ou la nouvelle Heloise
Jean-Jacques Rousseau, Discours sur les sciences et les arts, Discours sur l'origine et les fondements de l'inegalité parmi less hommes
Marquis de Sade, La philosophie dan le boudoir
Voltaire, Zaïre
Honoré de Balzac, Béatrix
Honoré de Balzac, Eugenie Grandet
Honoré de Balzac, Le paysans
Charles Baudelaire, Les fleurs du mal
Benjamin Constant, Adolphe
Alexandre Dumas, Le chevalier de Maison-Rouge
Alexandre Dumas, Le comte de Monte-Cristo
Alexandre Dumas, Les trois mousquetaires
Alexandre Dumas, Le vicomte de Bragelonne
Alexandre Dumas, Vingt ans après
Alexandre Dumas fils, La dame aux camélias
Gustave Flaubert, l'Éducation sentimentale
Gustave Flaubert, Madame Bovary
Gustave Flaubert, Salammbô
Théophile Gautier, Le capitaine Fracasse
Théophile Gautier, Le roman de la momie
Gérard de Nerval, Sylvie
Edmond & Jules Goncourt, Germinie Lacerteux
Victor Hugo, Les misérables
Victor Hugo, Notre Dame de Paris
Victor Hugo, Quatre-vingt treize
Victor Hugo, Le travailleurs de la mer
Arthur Rimbaud, Oeuvres complètes
George Sand, François le champi
George Sand, La mare au diable
George Sand, La petite Fadette
Madame de Staël, Corine ou l'Italie
Stendhal, La chartreuse de Parme
Stendhal, Le rouge et le noir
Stendhal, Vie de Henri Brulard
Jules Vallès, L'enfant
Jules Verne, Matthias Sandorf
Emile Zola, Germinal
Guillaume Apollinaire, La femme assise
Albert Camus, La peste
Albert Camus, Le premier homme
Albert Camus, L'étranger
Aimé Césaire, Cahier d'un retour au pay natal
Colette, Le pur et l'impur
Colette, Le blé en herbe
André Gide, Les faux-monnayeurs
Jean Giono, Colline
Jean Giraudoux, Siegfried
André Malraux, Romans: Le conquérants, La condition humaine L'espoir
Paul Morand, La folle amoureuse; Le dernier jour de l'Inquisition
Marcel Proust, A la recherche du temps perdu
Alain Robbe-Grillet, La jalousie
Antoine de Saint-Exupéry, Vol de nuit
Antoine de Saint-Exupéry, Terre des hommes
Jean-Paul Sartre, Lex jeux sont faits
Marguerite Yourcenar, L'oevre au noir
Marguerite Yourcenar, Mémoires d'Hadrien
Marguerite Yourcenar, Nouvelles orientales
Marguerite Yourcenar, Anna, soror
Madeleine Bourdouxhe, A la recherche de Marie
Annie Ernaux, Les années
J.M.G. Le Clézio, Le chercheur d'or
J.M.G. Le Clézio, Désert
Pascal Quignard, Terrasse à Rome
Sarah Léon, Wanderer
Charles Perrault, Contes