Blog
The Capitol · January 16, 2012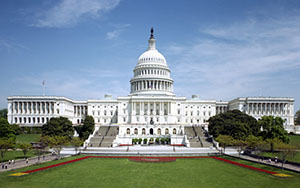 I have loved the Mall in Washington, where I grew up. The space is large, clean and inviting. Its pristineness leaves visitors (with rare exeptions) on their best behavior. Buildings such as the National Gallery of Art are open and free; you simply walk in the door and wander through, at your pleasure.
I was much saddened at recent events, just as I was at the burning of Notre-Dame de Paris – the difference being that the Cathedral event was an accident. Things won't be the same afterwards. After a few years, I imagine, the climate of D.C. will revert toward where it was until recently, but an irreversible loss of virginity has occurred.
The web site · January 1, 2021
After thinking it over for the last year, I have decided that this website is due for a makeover. Partly, that is because my life has evolved over the last six years since I started it. Partly, it is because techology has evolved, in some ways that will be of advantage to me, in others that won't, but in any case ineluctably. I do believe it will become much easier to maintain.
It will take me a while. First, I want to think about the structure and big parts, considering which have been most used and useful. Then, there will be the technical matter of executing the plan, which will be no small feat. I expect it will take me some months.